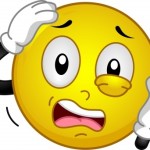 Halt! About face! . . . time to rethink a thing or two…
I didn't post the part 5 to my series Christ is not Jesus Last Name because I felt I was boring you with too much old-lady kind of devotions. I started getting that feeling earlier in the week but felt the need to finish what I had started.
Part 5 would have been about how God was pleased to have all of his fullness to live in Christ Jesus. It is a powerful thought and an old lady like me can get excited about it. The most exciting part is that not only did God pour all his fullness into Christ Jesus, he also cleared the way for Jesus to pour his Spirit into us to clean us up and enable us to enjoy a completed live in fellowship with him.
That's power! Right?
But what does it take to grab the attention of teens with this message? I'm seeking the input of Christian teens from wherever I can find it – Facebook, Twitter, Tumbler – hoping to get interaction and lively guest posts to help spice up this blog.
I might be aging on the outside, but I'm still young at heart, and I hope to help you find what I missed at your age – a real faith I could hold on to when my friends were ready to pull me down.
Life changes. It's harder today than it was in my day. But the God of Creation never changes! His Word never changes, and it is as true today as it was when it was written. And the God who created you and me knows what it takes to have life that is filled with blessings. I pray you will grab hold of Life in Jesus and hang on to it with all of the strength you have in your young life. If you do, you will discover that he is holding on to you through the storms with more strength than you ever knew existed.
Image credit: lenm / 123RF Stock Photo