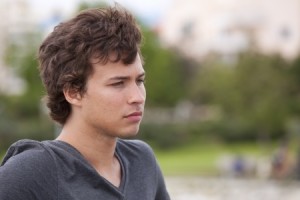 "For I know the plans I have for you," says the Lord. "They are plans for good and not for disaster, to give you a future and a hope." –Jeremiah 29:11 (NLT)
Are you reluctant to trust God with your life because you fear he will push you to do things you don't want to do? I remember experiencing an element of fear as a teen – a fear that I would be captured in some kind of spirit led trance and made to look foolish. I don't know where the fear came from, and now more than 50 years later I can honestly say that I've never been sucked into doing anything I wasn't willing to do at the time. A wise lady once told me that the Holy Spirit was a gentleman and would never make me do anything I didn't want to do.
That probably isn't the same kind of thing you fear. More likely you fear God will cause you to give up some things you do for recreation with your friends. Some fear God will ask them to become missionaries in outer Mongolia or in Africa. Others fear God will turn them into weirdos. This kind of thinking is shortsighted when we stop to consider just who God is.
God knows us better than we could ever hope to know ourselves because he created us. He gave us our hopes and dreams, our likes and dislikes, our abilities and our circumstances. He also created a beautiful world and universe where everything from the greatest galaxy to the smallest microbe works together. God knows what works and what doesn't work.
God understands human nature because he created it. He understands what it takes to make harmony and what causes discord in our lives. Not only that, God sent Jesus his Son to be born as a human being and to walk with people on this earth over two thousand years ago. He experienced first hand what it was like to be human, to face temptation and peer pressure. Jesus gets it. Today Jesus sits with God pleading for us when we goof up.
What are your fears when it comes to living for Jesus? You can talk to God about anything and everything. Are you angry with God? You can even talk to him about that. After all, when Jesus was dying on the cross he prayed "Father forgive them for they don't know what they are doing." Your anger for whatever the reason can't possibly be worse than the torture Jesus went through that day.
So let it all hang out and talk to God about whatever is on your mind. Any good relationship must begin with honesty and openness.