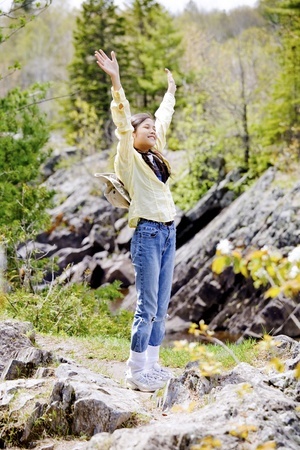 Give thanks in all circumstances; for this is God's will for you in Christ Jesus.. 1 Thessalonians 5:18 (NIV)
Do you find it hard to be thankful at times? I know it is for me. It doesn't make me proud to admit this, but in my heart I know it is true. I've had a healthy share of disappointments in my life, and perhaps you have too.
But in spite of our circumstances, God's will for us is to give thanks, even when it doesn't come naturally. …it could be because doing so helps us to keep things in perspective. After all, Jesus the Christ – the Son of God – left his home in heaven to come down to this earth as a baby to grow up and to live his final years on earth as a homeless person. He came to teach people to love God and to help them (and us) to understand how much God loves us all. He came to show us how to live in joy and peace with God.
We might think we have it tough, but Jesus' circumstances were as far from easy as one could get. He had his moments of glory followed by the rejection of the religious leaders who set out to ridicule, torture, and kill him on the cross because they were too jealous to accept him and his love. Even Jesus' Twelve Disciples – his closest friends – deserted him as they ran out of fear of the Roman soldiers who arrested Jesus.
Jesus suffered through all of this and more because he wants to forgive our sins and to be my/your best friend. Kinda mind-boggling isn't it? He could have left us to flounder in misery and watched from his home in Paradise, but he chose to come to our rescue.
When I remember what Jesus did for me, it helps me to feel thankful, no matter what my circumstances. The Apostle Paul (the first missionary in the Bible) wrote in a letter "I know what it is to be in need, and I know what it is to have plenty. I have learned the secret of being content in any and every situation, whether well fed or hungry, whether living in plenty or in want." Philippians 4:12 (NIV) 
Pray with me that God will help us keep our hearts and minds filled with gratitude and thankfulness for every day and every experience. May our lives be filled to overflowing with joy and thanksgiving so that others will want to know Jesus as Savior and friend as well.